Love the decor and concept! Really nice and clean room. Even though it's really near the TRA, it's still a good 10 mon walk from the metro station. Overall value for money!

A very nice hotel. Very friendly staff. Gladly again. Location is right at the MRT station, this is being rebuilt, so only one exit is available and it takes a few minutes longer to get to the hotel.

Staff are really polite and hotel and room design is very comfortable with great furniture placement. Will stay here again when back to Kaohsiung!

The breakfast was alright. Location is really good! It's right next to train station. Sound proofing is bad.
Self-service laundry equipment
Reading Room/Performance Space
How blessed would it be to stay in a place filled with applause? We applied architectural concrete as the main building expression for the exterior of PAPO'A, and further adopted industrial style interior decorations. This is because in our memory, Kaohsiung itself is a city with an industrial impression, and such presentation perfectly conveys that the genes and characteristics of PAPO'A originated in Kaohsiung.
Delicate and Exquisite Illustrative Works – Page Tsou, the Taiwanese Artist who Resides in the UK.
Page Tsou is an artist, a picture book author and an illustrator in the Republic of China, with works including "The Gift", "Tell me, what does Laos Have?" and "The Steadfast Tin Soldier"…etc. He has received the Bologna Ragazzi Award at the Bologna Children's Book Fair in 2017.
We invite you to visit and admire his representative paintings which are collected in the rooms and the public space inside the PAPO'A HOTEL.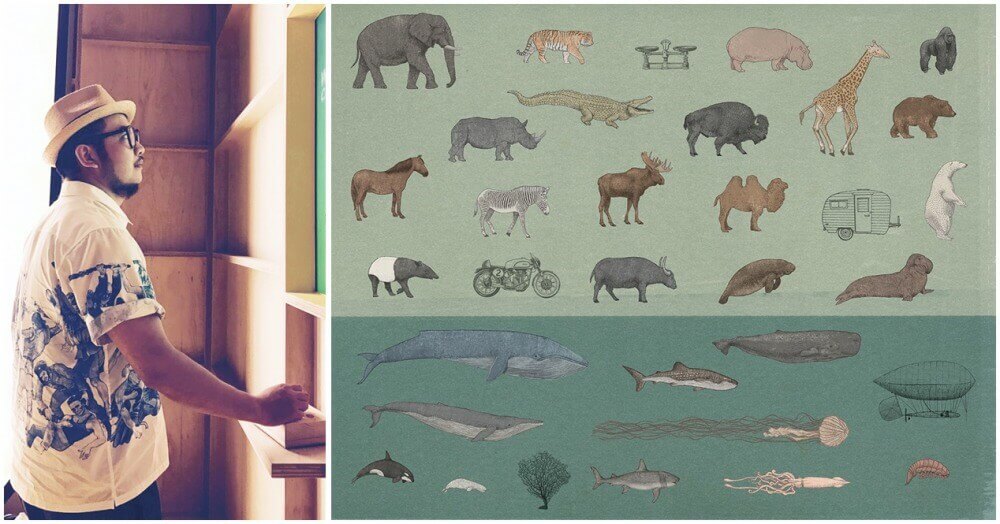 Booking Hotel In Kaohsiung